LOUISE BESSETTE, piano
30 Year Career Celebration
3~PART CONCERT FEATURING 4 WORLD PREMIERES
Presented by SMCQ ~ Saturday, March 31st
First part 1pm | Second part 4:30pm | Third part 7pm
Chapelle historique du Bon-Pasteur, Montreal ~ Tickets & Info: 514-843-9305
World Premieres by Michel Boivin, Serge Arcuri, Ana Sokolović & Michael Oesterle
with Peter Hill, piano, Frédéric Bednarz, violon & ARTefact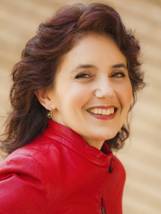 Recognized internationally as one of today's pre-eminent interpreters of the music of our time, pianist Louise Bessette celebrates her tremendous 30-year career, with a multi-faceted and ambitious three-part concert. The program will feature four world premieres in addition to music by her signature composer, Olivier Messiaen, as well as Stravinsky's Le Sacre du printemps with acclaimed British pianist Peter Hill and Walter Boudreau's impressive Les Planètes. Presented by Société de musique contemporaine du Québec (SMCQ), the concert on Saturday, March 31, beginning at 2pm, presents a stunning survey of this treasured Quebec artist's unique combination of eclectic repertory and impeccable delivery.
Part one of the concert encompasses all four of the world premieres, highlighting Bessette's dedication to advancement of new music, particularly from Quebec composers. The concert will begin with Michel Boivin's Les cinq éléments (bois, terre, feu, métal, eau), a world premiere for piano solo written for the occasion. Serge Arcuri's Les sabliers de la mémoire has been written for ARTefact ensemble, which includes Bessette along with Arianna Warsaw-Fan (violin), Yegor Dyachkov (cello), and Simon Aldrich (clarinet). Next, Bessette is joined by violinist Frédéric Bednarz for City songs by Ana Sokolović, followed by a new work by Michael Oesterle, Lark's-Heel, also written and performed by ARTefact.
Part two of the concert showcases Bessette as a soloist, with two major works for piano: Giacinto Scelsi's Suite no. 9, "Ttai", an introspective and meditative work which Bessette recorded in 1999, and Les planètes by Walter Boudreau, Artistic Director and principal conductor of the SMCQ Ensemble since 1988.
Closing the day with part three of the concert, Bessette is joined by Peter Hill in works for two pianists. The duo will perform Stravinsky's Le sacre du printemps on the centenary of this magisterial work (2012-2013) in an arrangement for four hands. And finally, no survey of Louise Bessette's career could be complete without a major work by Olivier Messiaen, the composer with whom she is most closely associated. "In Louise Bessette, Messiaen has found his most inspired modern-day interpreter, undoubtedly for many years to come," claims Journal de Genève. Bessette and Hill will perform Messiaen's Visions de l'Amen.
Hailed as "a 20th-century specialist of penetrating insight and unerring technique" (The Gazette), Louise Bessette is praised by critics for her "playing of genuine grandeur" as well as "astonishing reserves of controlled, relaxed virtuosity" (The Musical Times, London). Bessette performs regularly in concert halls throughout Europe, Asia, North and Central America and her artistry can be heard on over twenty recordings across ten labels. She has performed almost 40 world premieres including many works written specifically for her. Most recently, Ms. Bessette was heard in recital for Music Toronto and at Ottawa's National Gallery of Canada in a program dedicated to Jacques Hétu. Coming up on April 20, 2012, she will give a recital of works by Louis Feininger and Kurt Dietmar Richter, coinciding with an exhibition of works by renowned visual artist and composer Louis Feininger at Musée des Beaux-Arts de Montréal. Bessette is a Member of the Order of Canada, and Officier of the Ordre national du Québec.
- 30 -
Other releases:





PRESS

%method>