Press release for immediate distribution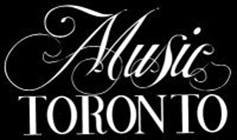 Louise Bessette, piano
Un jardin musical
Tuesday, December 6th at 8 pm
Jane Mallett Theatre, St. Lawrence Centre for the Arts, Toronto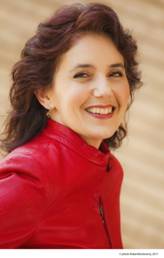 Pianist Louise Bessette, recognized internationally as one of today's pre-eminent interpreters of the music of our time, presents a colourful and sensuous recital programme inspired by nature and gardens for Music Toronto on Tuesday December 6th at 8:00pm at the Jane Mallett Theatre. The programme includes works by Michael Finnissy, Toru Takemitsu, Claude Debussy, François Dompierre, Ernesto Lecuona, and Olivier Messiaen, the composer with whom Ms. Bessette is most closely associated, as well as the world premiere of Des jardins secrets by Serge Arcuri. This season, Louise Bessette is celebrating the 30th anniversary of her professional career with concerts in Toronto, Ottawa, and Montreal, during which she will give a total of five world premieres.
Montreal composer Serge Arcuri's Des jardins secrets forms the centre of the recital programme, a work created expressly for Louise Bessette. The four-part work takes a journey through four different gardens -- French, Japanese, English and a «Jardin sauvage.» Debussy's Estampes takes us on a visit to Spain («Soirée dans Grenade») which then leads to Lecuona's Spain-inspired Suite Andalucia.
Louise Bessette is particularly admired for her interpretations of the music of Olivier Messiaen. «In Louise Bessette, Messiaen has found his most inspired modern-day interpreter, undoubtedly for many years to come,» claims Journal de Genève, while Gramophone praises her «rare depth of aural perspective» in the composer's works for piano. In Toronto, her performance of Messiaen's Petites esquisses d'oiseaux, inspired by birds, nature and gardens, is followed by Toru Takemitsu's Rain Tree Sketch II - In memoriam Olivier Messiaen. Rounding out the program are Tangos by English composer Michael Finnissy and François Dompierre's Entre mer et chanterelle (for Louise Bessette in homage to Gilles Tremblay).
Possessing a unique combination of eclectic repertory and impeccable delivery, Louise Bessette has been hailed as «a 20th-century specialist of penetrating insight and unerring technique» (The Gazette, Montreal) and is praised by critics for her «playing of genuine grandeur» as well as «astonishing reserves of controlled, relaxed virtuosity» (The Music Times, London). Louise Bessette performs regularly in concert halls throughout Europe, Asia, North and Central America and her artistry can be heard on over twenty recordings across ten labels. She has performed almost 40 world premieres including many works written specifically for her. Ms. Bessette is a Member of the Order of Canada, and Officier of the Ordre national du Québec.
Louise Bessette, piano, presented by par Music Toronto
Tuesday, December 6th at 8 pm
Tickets: 52 $, 47,50$, students from 10 $
Tel: 416-366-7723 | https://boxoffice.stlc.com | in person at the St. Lawrence Centre
- 30 -
Other releases:





PRESS

%method>