Press release for immediate distribution
Photo: Robert Etcheverry, 2011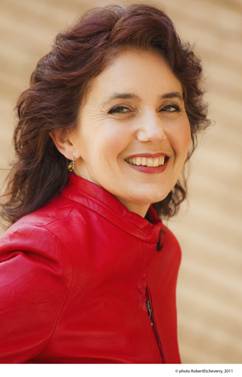 FÊTE DE LA MUSIQUE À TREMBLANT
Artistic Director: Angèle Dubeau
August 24, 2011 -- Music lovers are invited to renew the pleasure of hearing the formidable pianist Louise Bessette, Monday September 5, 2011 at 12 PM, on stage Quebecor, place Saint-Bernard, Tremblant.
During this outdoor recital on the theme «Danse et folklore», Louise Bessette will perform tangos by Albeniz and Piazzolla, extracts from Danzas Gitanas op. 55 by Turina plus the famous Suite Andalouse by cuban composer Ernesto Lecuona. These works have been recorded by Louise Bessette on CD Tango Diablo! (Sept jardins, SJCD 1910), and Reflections on Spain (Analekta, AN 2 9963).
A bewitching program to passionately emphasize the passing summer!
A versatile musician and virtuosic pianist, Louise Bessette is a much sought-after and appreciated artist. She has been part of over twenty recordings. First Prize at the Concours International de Musique Contemporaine de Saint-Germain-en-Laye, First Prize at the Concours International Gaudeamus (Rotterdam), 3 Prix Opus from Conseil québécois de la musique: « soloist of the year » 1996-1997, «performer of the year » 2008-2009, « musical event of the year » for Automne Messiaen 2008. Member of the Order of Canada (2001), Officier of the Ordre national du Québec (2005), Ambassador of the Canadian Music Centre, Louise Bessette holds numerous prizes, all emphasizing the importance of her musical contribution. Since 1996, she has been Professor of piano at the Conservatoire de Musique de Montréal.
- 30 -
Other releases:





PRESS

%method>